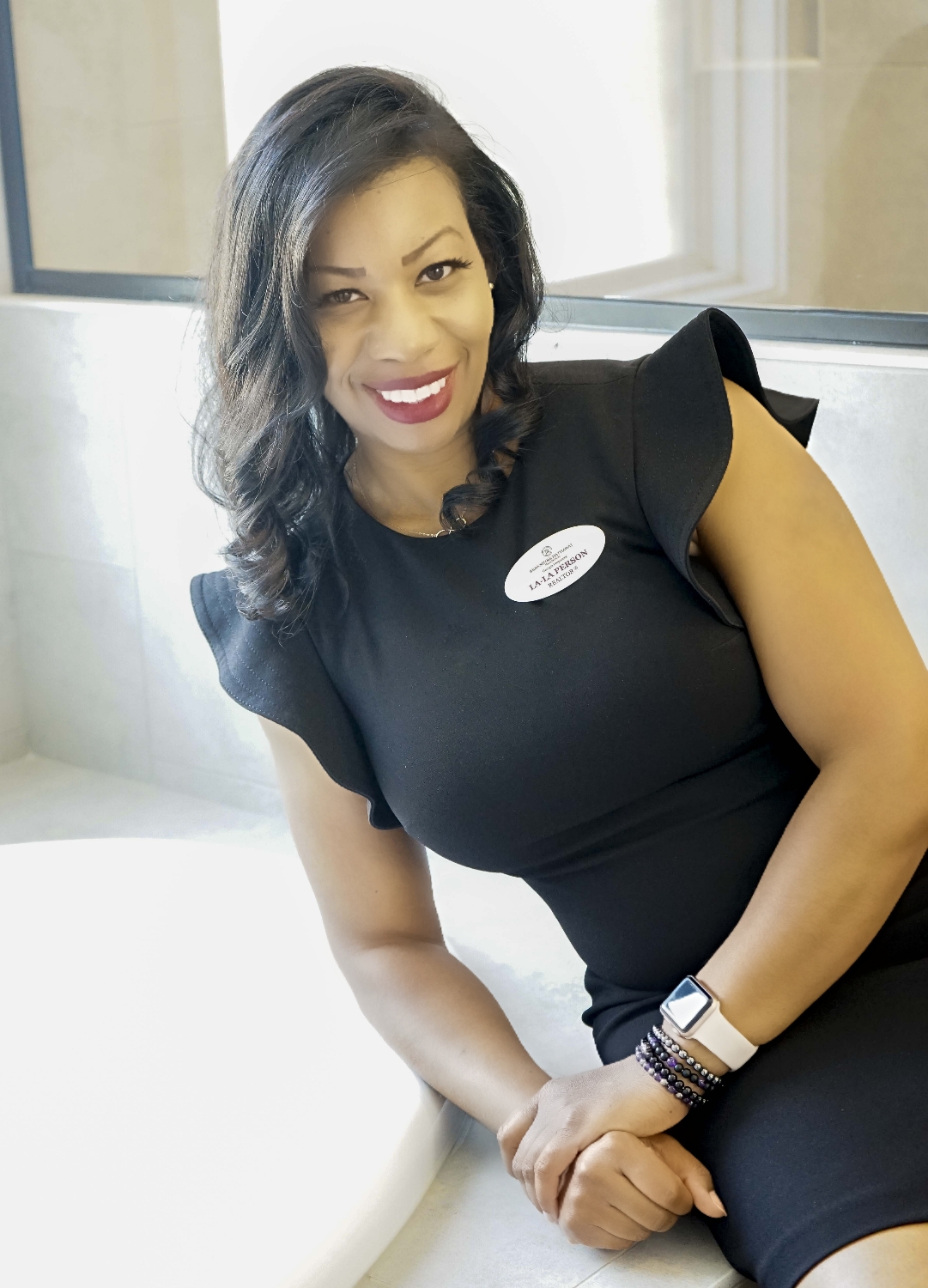 Latefa Person-Maylor, also known as "La La" is an experienced license real estate agent in the state of Georgia, whom worked with one of the largest and most successful real estate companies in the country, Berkshire Hathaway Home Services. During her time there, she gained most of her real estate knowledge which propelled her forward successfully within her current brokerage, Village Premier Collection in Midtown. While on this journey, she gained experience in the new construction arena working with Rocklyn Homes, one of the most recognized and awarded builders in the Metro Atlanta Area.
La La has a natural inclination for customer service as she was awarded top customer care specialist in her prior career, where she held this ranking for three consecutive weeks. This skill allows her to know what her clients are looking for without them eloquently describing it, as well as her ability to hear the unspoken words.
La La understands that buying and selling a home is more than just a transaction, but a life changing experience. This understanding emerged from her 20+ years of experience in sales which educated her on the three P's of business, the people, the process and the product. This wealth of knowledge has allowed her to build business relationships that promoted business growth within her career.
She takes great pride in the relationships that she builds in her real estate career, working relentlessly on the client's behalf to help them achieve their real estate goals. She strongly believes that if you are not left with an amazing experience, then she hasn't done her job.
La La is affiliated with some of the top real estate organizations within Georgia and the US. She continuously educates herself in the real estate spectrum, in order to incessantly provide exceptional service to clients and customers.